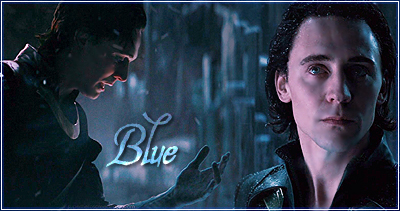 Vidder Name: Andrea
Video Name: Blue
Link to the page that contains the video:http://www.artofvidding.co.uk/otherfilmvids.html
Brief description: Loki character study from the film Thor (2011) His discovery of his true origins and descent into madness. Song by A Perfect Circle .
Review: Not that you are going to be surprised by this, but DAMN girl. Every time you rock it out. I love LOVE the beautiful visual effects. the overlays are not only beautiful and seamless, but also they convey the meaning of what you are trying to express in this video. A Perfect Circle is always a great choice for an angsty character study and you used the song to its maximum potential. I like the way you use certain scenes as overlays multiple times. It ties the video together really nicely. The scene you choice for the quiet moments at the end was just perfect. Well done!!
Don't forget that you can leave you own encouraging words for Andrea by leaving a comment on this post!